Kringle's curse frá halo SHAKE´N´VAPE
3.000 kr.
Lýsing
Kringle´s curse Blanda & Hrista 50ml frá halo
Kringle´s Curse (minta)
PEPPERMINT BLEND(piparmintu blanda)
50ML (50Plús+)
50pg / 50vg
Blanda & Hrista = (Shake´n´Vape)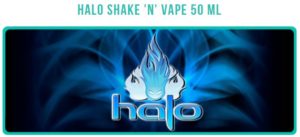 A dynamic blend of peppermint e-liquid crafted to perfection, Kringle's Curse delivers an invigorating burst of flavor in every inhale. This stimulating masterpiece provides immense vapor and a cool throat hit that offers a truly nostalgic experience.
Vökvi fyrir rafrettur (Eliquid)
Rafrettuvökvi (Ejuice)
halo á íslandi